SchoolPay is the new Online Payment system we are using for accepting Textbook and course fees.
You can access the system in two different ways.
1) Use this direct link
https://schoolpay.com
or 2) login to the
PowerSchool parent Portal
and access using instructions below.
click on the "Application" icon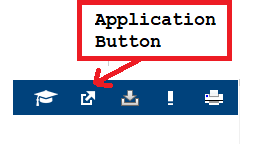 Then select School Pay from the list of menu options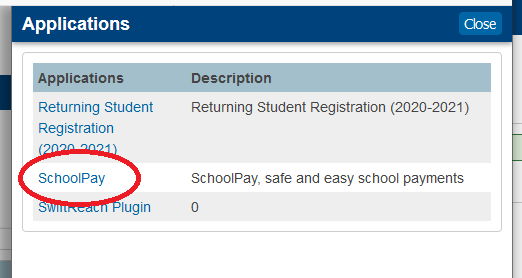 Some notes about using SchoolPay:
Textbook and course fees are found on the "School Payments" page.
You will need to add each fee to cart individually
Then click on the "Add and Continue Shopping" link to return to the fee list.