PRESCHOOL 2022-23 INFORMATION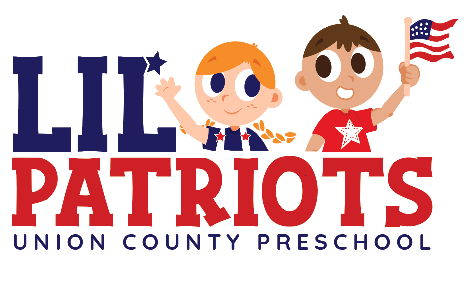 To register, complete the online form by clicking here or call the Liberty Elementary School office at 765-458-5521
Union County College Corner Joint School District will be offering preschool for our families for the 2022-2023 school year. The following information and FAQ are set to give you guidelines, but may not answer all your questions. Feel free to email any of the following school administrators with your questions: aron.borowiak@uc.k12.in.us; lisa.gayhart@uc.k12.in.us. We will add your questions to our list in order to help answer everyone's questions.

General Preschool Information
Student Age Requirement: The preschool is offered for 4-year-old students only. The school is for 4-year-old students who are 4 by August 1, 2022, but not yet 5 by August 1, 2022.
Registration Requirement: Please complete the online registration located on our website or by clicking here.
Tuition Costs: Full-day is $20 per day billed monthly and due on the 1st of each month. For those who qualify, a one time $50 non-refundable registration fee will be required. For information about payment or payment questions, contact Jennifer Blakley at jennifer.blakley@uc.k12.in.us or Amber Ramsey at amber.ramsey@uc.k12.in.us.
Calendar: The first day will be August 10, 2022. The last day will be May 25, 2023. The preschool will follow the school calendar for the rest of the year.
Transportation: Transportation will not be provided by the school.
Liberty Elementary School Preschool for 2022-2023
Full-Day Preschool
Start Time: 8:15 a.m.
End time: 3:00 p.m.
Monday thru Friday
Frequently Asked Questions
How do I register?
All you need to do is to complete the online form by clicking here. If you need a paper copy, please come to the Liberty Elementary office. We will ask for any required documentation once we are back in the offices.
How will I know if my child has a spot? Will there be an opening for my child?
You will be notified by email that your child has been secured a spot. Upon notification, you will be asked for a $50 registration fee.
Does my child need to be potty trained?
Yes. We are asking that your child be potty trained before starting preschool in August.
Will the special education preschool at College Corner still be in place?
Yes. The new preschool opening is for 4-year-old students only and is open for any student. We will continue to run and operate the special education preschool at College Corner for both 3-year-olds and 4-year-olds as we have in the past.
Will my child get food during the day?
Yes. We will be providing food. The preschool at Liberty will serve breakfast, lunch, and snacks.
What if my child is enrolled in the special education preschool at College Corner, do I need to register?
If your child is already attending or, according to his or her IEP, will be attending the College Corner Special Education preschool, then you do not need to register for this preschool. You will register at College Corner Union Elementary School through a separate process.
What if we can't afford the payment costs?
We want to work with any family to be able to provide preschool for our families. Our goal is to become an On My Way Pre-K provider which would enable families to qualify for state-funded vouchers. Unfortunately, we will not be able to qualify to be an On My Way Pre-K provider until we have been in operation for one year. For now, please contact Jennifer Blakley at jennifer.blakley@uc.k12.in.us to discuss funding options.
Why is the school only available for 4-year-olds?
Our goal is to become a Paths to Quality school that can provide On My Way Pre-K voucher options for our families. To achieve this and to meet the qualifications of our FSSA grant, we are required to only serve 4-year-old students. In the future, as needs and opportunities arise, we may consider expanding the age of our program.
Do I have to live in Union County?
You are not required to live in Union County - anyone can apply. However, we do have a seating capacity in our rooms and reserve the right to reserve the spots for immediate family members of our staff and Union County residents until the registration deadline. If at the time of the deadline there are spots available, you will have the right to the open spots.